lohoe614

Logan :D

17 / M / US

Mood: :)
Music: cheese!

Offline

Send Private Message

Add as Friend
Ignore Member
Report This Profile
Rate This Member


Personal Spot
Hey OTHER Bitch, you got hacked by THE BITCH! I love you and remember we are TWO STRONG INDEPENDENT BLACK WOMEN THAT DON'T NEED NO MAN ;)


In the words of megan fox "i go both ways" im happy to talk/ flirt with anyone who wants im more into guys right now so hmu.anything else you wanna know about me just ask my favorite show in the whole MOTHER FUCKING WORLD IS LEGEND OF KORRA!!!!!!!!!!!!!!!!!!!!!!!!!!!!!!!!!!!!!! I SOOOOOOOOOOOOOOOOOOOOOOOOOOOOOOOOOOOOOOOOOOOOOOOOOOOO LOVE THIS SHOW!!!!!!!!!!!!!!!!!!!!!!!!!!!!!!!!!!!!!!!!!!!!!!!!!!!!






the legend of korra Pictures










police lights Pictures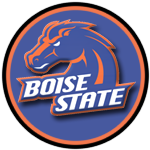 boise state broncos Pictures













i kiss girls Pictures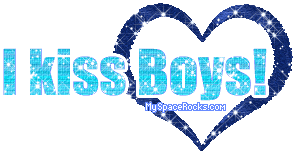 i kiss boys Pictures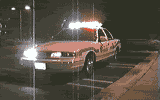 flashing police lights Pictures









aang avatar state Pictures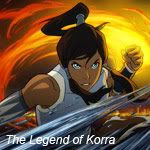 the legend of korra Pictures









makorra Pictures
About Me

hey ppl im logan. :D. 17 years young. my best friend is juan and he is an amazing friend haha :D. so heres my story. for the longest time i thought i was straight. then after an experience with a friend who after left me seriously confused and conflicted about life, i seriously thought i was gay. and then after a lot of thinking and guidance and stiking away my confusion i realised that all my life i have been bisexual. i can remember a time when i was in elementary school when one of my friends told me that there were ppl who liked both i had no idea what that meant and i said that, that was me. i accept myself for my attractions and look down upon anyone who thinks negatively of me for them. the world is changing at a growing rate and part of that change is accepting us into society to the point where we can walk down the street holding hands with our same sex partners (in my case this goes both ways but the one way is already accepted) and have aboslutley nobody feel anything about it. i am an open minded person. love is a powerful thing and i believe it can happen to anyone. anyways, im a romantic type. im not an asshole. im not a horny person. i didnt join teenspot for sex so if you just want sex from me. no. im here for something special. im a fun and funny person and non judgmental i love friends and value every friendship i make. hmu if you wanna know more.

Specifics

| | |
| --- | --- |
| Gender: | Male |
| Sexuality: | Bisexual |
| Relationship: | Single |
| Location: | United States |
| Birthday: | June 2, 1995 |

Interests

| | |
| --- | --- |
| Music: | anything as long as i like it :D |
| Television: | LEGEND OF KORRA!!!!!!!!!!!!!! <3 family guy. friends. spongebob. news. the secret life of the american teenager. switched at birth. robot chicken. american dad. college football. silent library. rob drydek's fantasy factory. |
| Movies: | the twilight saga: breaking dawn part 1. sherlock holmes. harry potter and the deathly hallows parts 1&2. zombieland. paranormal actvity 1,2,&3. scary movie 1,2,3&4. the polar express. monty python and the quest for the holy grail. |
| People: | all nice ppl :D i generally live by a code that says i dont need peoples opinions to be happy :D |
| Books: | who reads? lmao :o) |
| Places: | north-central utah. northern and southern nevada. southern california. northern arizona. eastern wyoming. yellowstone (aweome trip) :D |
| Foods: | food!!! if its good and i like it :D |
| Drinks: | i love thoes brisk lemonade tea things they are my favorite. and Dr.pepper. |
| Sports: | non-athletic but i do like soccer and roller bladeing :D |
| Other: | if you want to know more feel free to get to know me better ;) |

Member Facts

| | |
| --- | --- |
| Join Date: | November 25, 2011 |
| Profile Views: | 6097 |
| Total Logins: | 95 |
| Last Active: | 31 days ago |
About Us | Staff | Contact | Advertise | Terms of Use | Privacy Policy | Safety |
AdChoices

© Copyright 2013 CraftedByTeens, LLC. All rights reserved.