About Me
*READ & TAKE NOTES*

*Melissa, Lisa,Liz,Lou Or DJ K.E
*Oxnard, CA [805] "THE NARD".
*VENTUARA COLLEGE
'*O9 is mine.
*B-Day OCT.4TH
*Libra.
*50%_Hispanic & 25%_European & 25%_Other.
*Fkn SOLO.
*No girlfriend; no PROBLEMS.
*My heart has a few scars.
*Bruised but never broken.
*I stay writting.
*I hate boring people.
*Hate me if you want; love me if you can.
*I've heard it all before, so dont try me.
*Fukka bitch, killa hoe; show no love, feel no pain.
*No strings attatched. I like how that sounds..
*From now on, fuckk 2nd chances.
*EARN my trust; it wont be handed to you.
*HEARTLESS; when i wanna be.
*Fuck with my family, & ill murder yours.
*Disrespect me, & ill bust the windows out your car.
*Disrespect my friends, & ill be your worst enemy.
*Judge me, & ill prove you wrong.
*Hearts are often broken by words unspoken.
*Keep my name out of your drama.
*I LOVE gay guys. =)
*I want you, but i really dont need you.
*Too young 2 be in love.
*STUBBORN as fuckkkk!
*Music helps me live.
*Actions speak louder than words.
*Stick a dick in your ear, & fuckk what you heard!
*Its always whatever.
*I am who I am, & I like what I lick!
*I always get what I want.
*If im not getting it from you, ill get it from someone else.
*God protect me from my friends; I can handle my enemys.
*I've got the strongest heart in the world; so dont fuck wit it.
*Learn from yesterday, live for today, hope for tomorrow.
*Don't run from who you are; embrace it, then learn from it.
*Sometimes things will fall apart in order for better things to fall in place.
*You wont believe what love can do, until it happens to you.
*Learn from the past, deal with the present, and plan for the future.
*Forget the past but always remember what it taught you.
*I started fuckin wit HUSTLE, so FAILURE is my ex..but now im married to the GAME, & im *sleeping with SUCCESS.
*Everybody's gonna hurt you, you just have to decide who's worth the pain.
*&& when it all falls apart, leave the peices on the floor & move the fuck on!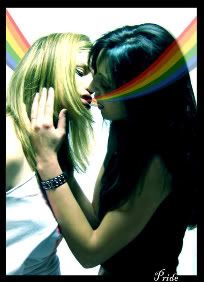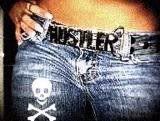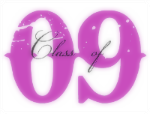 my lil cuzins 1st performance she's in undeclared mini she the 1 in the center wit the green bandanna, and my other lil cuzin is on stage with the guitar hero guitar with the pig-tails, an me im in the 1st act see if you can find me.. im so proud of my lil cuzins and me, this was the 1st time i made up a whole show so yea hope u guys enjoy watching it =]






----///-----Put This

---|||---|||---On Your

---|||---|||---profile If

---|||---|||---You Know

-----///----Someone

-----///-----Who Died

------///-----Of or is

-----///----suffering

----///-----with cancer





Specifics
| | |
| --- | --- |
| Gender: | Female |
| Sexuality: | Gay |
| Relationship: | Single |
| Location: | United States |
| Birthday: | October 4, 1991 |
Interests
| | |
| --- | --- |
| Music: | i love all music *MUSIC=LIFE* oldies thru metal n anything in between |
| Television: | Simpson, law-in-order, er, spongbob and more shyt to.... |
| Movies: | chick flix,action,comedy,scary |
| People: | ima people person so bring on the people. i love meeting new people |
| Books: | anything that is good, mostly anything by steven king,edger allen poe,jane ferris and some classic shyt |
| Places: | beach,Mexico,Cuba,PR,Spain, the mall, the mountains |
| Foods: | pizza, Spanish,italin |
| Sports: | boxing,football,bmx,skateboarding,surfing,snowboarding,quading,dirtbiking,basketball,soft/baseball,tennis,soccer |
| Other: | computers,taking pix,art,writing,singing dancing |
Member Facts
| | |
| --- | --- |
| Join Date: | March 29, 2008 |
| Profile Views: | 10511 |
| Total Logins: | 893 |
| Last Active: | 283 days ago |