Random Lyric Of The Day ;;
She's all alone again, it's the same old argument. And she needs a helping hand to help her find the truth

Status;; You think I have no idea. But I know, I see it. I'm not stupid... I know what you're hiding..

My Navigation ;;
Let's Conversate. | Hack Page | FaceBook | Spill It | Tumblr | Twitter

Add These People, You Won't Regret It ;;
Rachael | Castiel | Jordy | Kayla | Shoe | Genesis



Get your own CrushTag!
Okay, if you're going to leave me a crush tag, please leave your name. If you want... Or at least leave me a message hinting who you are. I'd really like to know! (:

Twenty | Female | Bisexual | Single | Not Looking.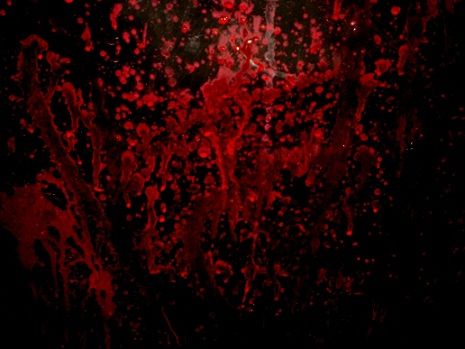 Hello fellow TeenSpot user. This is where you can read about me, and get to know me a little. But lets get one thing straight here, this is the internet, you will never know the real me. Unless you have known me for a long time, like, I'm talking years... I don't think you will ever know who I really am, by reading about me through a computer screen. But we can defiantly try it. (:

Who Am I?
I'm Shaun, but I also go by the name Johnny. Because it was supposed to be my name before my parents decided on Shaun. I go by either one, you can pick which one you choose to call me. I don't really prefer one over the other. I guess, I could say I'm just you're average 20 year old, but I don't really think I am xD. I'm weird, shy, loud, quiet, annoying, laid back, out going, did I mention weird?, and so much more. I'm not even sure that I can describe myself enough in here for someone to even understand who I am xD. Usually, I'm the girl that let's people walk all over her, and let them tell me what to do. But not anymore, I'm done with being treated like dirt from people. So, I'm taking a stand for myself, and I'm not going to let it happen anymore. I'm not gonna let anyone walk all over me anymore, I'm not gonna let people push me down, or treat me like shit anymore. There comes a time in everyone's life where you have to just stop and say "Enough is enough" and change things around. Because no one can change things in your life but yourself. I have my issues with Depression, Anxiety, and Panic, but the way I see it is.... If you can't handle me at my worst, You certainly don't deserve me at my best. I am blunt. I am also a cold hearted bitch. I will say what I want. When I want. Where I want. About anything and everything I want. I will not spare your feelings. If I hurt your feelings, I couldn't give any less of a fuck. And if you can't handle someone being that blunt, then I suggest that you don't add me. Now, don't let that scare you off, I am in fact a really nice person. Until I'm given a reason not to be. I'm not going to sit here and go on about some perfect fantasy life that I wish I had, because my life is pretty fucking up. And unless I know you, and think I can trust you, chances are, if you ask me about my life, I won't tell you about it. I tend to be very opinionated, and I will fight to prove I'm right, even when I'm wrong. I can be very stubborn. But, when proven wrong, I will admit I'm wrong, and will apologize for being a stubborn bitch. xD. I'm a sucker for someone with tattoos and piercings <3!. I think they are super sexy on men and women. I myself, have 3 piercings. I have my spider bite, my nose. I guess you can say my ears, but I have them spaced. I have one tattoo, a heart and headphones, with the beat of the music going through the heart on the back of my right shoulder. I love to make friends, but I'm also not very good at it. I am bisexual. But, there's a difference between myself and the rest of you. I don't give a flying fuck what you have between your legs. I don't care about your looks. What makes me fall for you is your personality. I could careless what body parts you have or what you look like. I curse and swear A LOT. And I really don't give a fuck if you are okay with it or not. :) Don't like it, unfriend me. It's as simple as that. Got it? Good. I am who I am because of the friends that I have. They are my family and have shaped me into who I am today. And I am proud to be me. You don't like it? Well, here's a big fuck you, and a middle finger Take me for who I am. Not who you think I could be. I don't know what else to tell you. Basically, if you want to know about me, all you have to do is strike up a conversation with me...
Add me. Talk to me. Get to know me. Befriend me.





My Friends Are The Best Family I Could Ever Ask For.
You Hurt Them, I Fucking End You. Got It?

As I clearly just stated. My friends are my family. Which is good, because I don't really care much for the real family that I have, there are a select few that I do. And there are only a select few of my friends that I actually consider family. I could sit here and write about every single one of them individually. But the truth of the matter is, I'd just be basically writing the same thing over and over again. Sure, there are some differences, and I will get to that after this. So there's not a single doubt in my mind for letting any of you as close to me as I have. And I don't let anyone close to me anymore, I have my reasons why, and all of you know them. And every single one of you has never run, from me when others have... Because you've all seen me at my worst but you all stuck around when it scared everyone else away. And when I'm at my best all of you are there to just add to it and just make everything feel so right. And when it's like that and I have all of you around me, I can't help but feel at peace with everything. The world. Life. Happiness. Every single one of you at one point or another have made me the happiest girl in the world, actually you all still do. With the years you've all put up with me, whether it had been depression, problems at home, problems with people, life throwing me a curve ball that I couldn't handle, me being a stubborn bitch... or even when I'm being stupid and over reacting to everything, You were all there for me, and never gave up on me when it felt like it was impossible to help me feel better. All in all, I don't know what I would do without any of you anymore. Life with out any of you, it's simply not an option anymore. And that's the way I want to to be. Maybe one day there will be a day where we drift a part, or you don't want to talk to me anymore, Or (most common) I piss you off and that's it we are done. What ever happens, I will never stop needing you. I will never stop wanting you around. You are all my family, and I love you more than life itself. Without you, my world falls apart. You are all what keeps me sane. Meeting all of you, is the one thing in life that I am thankful for. I know that for as long as I live, Never will I ever regret having any of you in my life. At no cost, will I ever leave any of you, because I know you are all I need to get me through life. I love all of you, you all have a piece of my heart, that no other could ever take from you, nor could anyone ever replace you. <3 So, I need all of you to promise me something here.... Don't ever leave me, and don't ever let me be so stupid as to let you leave my life. Because you all know, this stubborn bitch will go kicking and screaming to do what ever it takes to get you to stay. I love you. And thank you for all you do for me, and have done for me! <3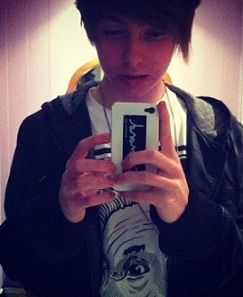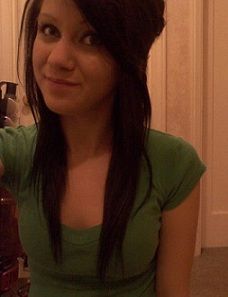 Castiel. Rachael. Jordy. Kayla.

So, as I said above, I love each of you for many different reasons. This is the part where I'm going talk about each of you individually. Because I've already states why I love you all for the same reasons. Now it's time for the differeneces. But no matter how much or how little I write about you girls, and guy!<3 I will always love you all the most over anyone in my entire life. Because without either of you, I would not be who I am today, and without some of you, I wouldn't be here at all. And I think that's something I should address and thank you separately. So, here it goes!

Castiel ;; Where do I even fucking start with you? Holy fuck man, in the time I've known you it's been a fucking blast. I have never let myself trust anyone as fast and easy as I let myself trust you. I loved taking my time and getting to know you, and you won over the title as my best friend. No matter what, you've always been there for me to hold me and be my shoulder to cry on. And you've also been the hardass I need to kick my ass back in gear over the things that I've been stupid to let get to me. And there have been times where you've full out told me that I've been stupid to let some things get to me, and even then you've helped me through it. Castiel, you've seen me at my best, and you've defiantly seen me at my worst, and you still haven't run. And that's something I hold dear to me. And you are so important to me, that losing you isn't an option. Though, ever since I met you, it never has been. Sure you and I may have our differences every once in a while, but the fact that it never changes anything between you and I, is something that I love. Another thing I love is that I've basically shown you just about every side of me there is. And you have never judged me on anything, not my past, stupid choices I make. But no matter what you have always been by my side. And for that, I love you very much. And thank you for all that you have done and will do for me <3

Rachael ;; Oh girl, I don't have as many memories with anyone else as I do you. Our long talks, our serious talks. Us staying up all night just making each other laugh till it feels like we are gonna piss our pants. Life doesn't really get better than that. Neither does friendship. You've been my best friend since I was 14 or 15, and knowing you has been nothing less of phenomenal. You have been there for me since day one. In all honesty, you are the reason that I'm still breathing. You are the reason I'm still alive. All the stupid shit you talked me out of when we were kids, would have eventually ended my life in the long run. And I am ever so grateful for that. You know me better than anyone, which is good. Because that means you always know what to say when I need advice, or need help. Or just plain need someone to talk to. You've always been there right away. But nothing could ever top you saving my life <3 You are seriously the most amazing girl I have ever met. Our friendship, is nothing compared to other friendships others have. People look at us are think to themselves "I wish I had a friendship like theirs". Yes, that's how epic I think you and I are. You're always there for me, and there have been times that I've been there for you. And really, nothing will ever top the new years you and I spent together... Where you became my Slobber Monster, and I became your Wal-Mart Bum. There ain't no one brave enough to fuck with us!<3 No matter what, I know that I can tell you anything and everything and I will never be judged. You've seen me for who I really am, and you still want me around. Rachael, i love you so much. Thank you for all that you have done for me, and all that you do for me! <3

Jordy ;; Oh girl, I don't even know where to think of starting when it comes to you. How about the fact that it feels like we've been friends since we were in diapers. But, you and I know it's only been like 5 or 6 years now. But, Jordy, you have been there for me since day one. The things you have helped me through, I know I wouldn't have been able to pull through alone. I'm glad you were there for me when you were, because if you hadn't I know I wouldn't have pulled through the same way I did. The things that I'm able to tell you, I just feel so comfortable around you that I never have to second guess the things I'm gonna tell you. Because I know no matter what you love me for me. The things I talk to you about, I should probably tell my parents about, or maybe even talk to a psychiatrist about... But I don't, because I have you. Jordy, I've told you this before, but I'm going to put it here for the entire world to see. You have practically been raising me from the moment we met. You've been a better parent to me, than my real parents ever were. You are my mother. My father. My sister. My brother. My soul mate. My best friend. And my everything and more<3. And you need to know that no matter what, I will do anything for you. You have had one of the single most biggest impacts ever on my life. And I know I wouldn't be the same, or become the woman everyone knows me to be now, had I not met you. And for that I thank you! I love you
so very fucking much!

Kayla ;; You have been there for as long as I can remember as well. And I'm still at a loss of words when I write about you. You left me once, and that was painful enough. So now, I don't ever want to lose you again, after you spent such a long time looking for me. Kayla, I know I put you through a lot, with you helping me and me not taking advice, and me getting bitchy and pushing you and others away. But the fact of the matter here is, you always fought to stay by my side. You never had a thought about leaving me again, and I can't thank you enough for coming back into my life when you did. Kayla, you are my go-to-gal. I'd have probably gone completely mental by now had it not been for you for putting up with how stubborn I can be. And I love you so much for that. You've shown me that it's okay to get hurt sometimes, because in the end it is what's meant to happen if something good is to come from it. I know you get super protective of me, but you do all your friends. And you know what, it's really comforting. Because I've never had anyone be so protective of me before. And I really like it. Honestly, Kayla, you are one of the greatest people I could have ever met. And without you, I'd be lost. Really, I would. So thank you for fighting as long as you have to stick around for me. Because if I ever lost you, then it would be my turn to start fighting. Because like I said, I lost you once, I'm not gonna lose you again. I love you so much!<3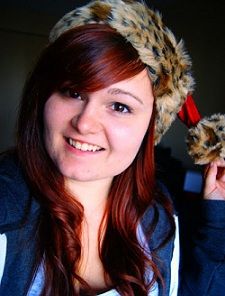 Brii. Kaelen. Bailey. Austin.

Brii ;; Well, let's get one thing straight here, I love this girl more than I love anything! And I don't know what I would do without her in my life. Brii you have been there for me since day one, and you have helped me through so much, I don't think you really understand what you've done for me. I just need you by my side, forever!<3 I hate how people think they can walk all over you, but you make me proud by not letting them. And I think that is totally something to look up to. And I do look up to you. You are one of my role models. Brii, you're a very beautiful person, and don't deserve the bullshit that people throw at you. Your personality is completely mind blowing in the most perfect of ways. And you are the kindest, most sweetest person I have ever come across. I love how well you and I get along. And I wouldn't have it any other way darling. I want to thank you for being there for me, and for everything you've ever done for me.<3

Kaelen ;; I can remember the day I met you, back in grade 6. I was in side the school before first bell finishing homework, and you thought I was a complete nerd. And I remember a few days later we had a lice check, and you got really sick and stayed home for a few days, and people spread rumours that you had lice and that's why you weren't at school. I think I was one of the few that didn't believe it. And the day you came back to school, we've been best friends ever since. You have been the only person to never leave my side. You've stuck with me through thick and thin, and have never left me hanging, or left me alone. And when stupid people tried to keep us apart, we found a way around it. Kaelen, you've been my best friend for many years, growing up with you has been nothing short of amazing. I know we but heads every now and again. But I don't know what I would do without you!<3 I love you so much! You aren't just my best friend. You're my sister. You are in fact my family. And without you, I have nothing. Thank you for always being there. And for always making me feel like I had a place where I belong. I know that as long as I have you, that I'm home, and I know where home is. You seriously, are everything to me. And I wouldn't trade you for the world. Thank you for putting up with me as long as you have! <3 I love you! :D

Bailey ;; Oh god, I don't even know where I should begin when I write about you. You are the funniest girl I know, and you have always put a smile on my face when I'm down. And you make me piss my pants laughing when we hang out :) I know you and I sort of have a bumpy past. But I know that you and I will always be friends no matter what. Because the days we went without being friends sucked, but we came back in each others lives. And I can't express how how happy that honestly makes me. I can't tell you how happy YOU make me. When we hang out, you always listen to me vent about my family, and my problems. And you never fail to help me through whatever it is I'm going through :) You've been such an amazing friend to me since we met. I know things will be different for you and I this time around with everything. Bailey, thank you for all that you do for me. And thank you for all that you have done and continue to do for me<3

Austin ;; My god, I have known you for years, and I can still remember the first day we met like it was yesterday. I have so many memories with you. All of them fucking fantastic. In summer of 2012, I did something very, very stupid... I hurt you.. And it eats me alive everyday, because I completely hate myself for it, I really do. But enough sad shit, this space if for happy things. Austin, I'm always at my utmost happiest when you are around. Whether we are goofing off and tickling each-other... Or I'm kicking your ass because we are wrestling. <3 Just being around you is so much of a fucking blast, that I never want you to leave. I just wanna talk you 24/7. But I know I can't 3 But it's okay haha Austin you've been my best friend since day one. And you've been my family since then too. And you know what, besides what I did to you, I've loved every single fucking minute of it! I love you so much. Please don't ever leave? Kay?! <3 Because if you do, I will kick your ass again in wrestling and make you stay with me. Because I refuse to ever lose someone as important to me as you! And you are deff important to me!<3 Always will be! :)



Okay, the the people below, are different from the top eight here. No one else will be getting a write up. Some of you I've known for years, some of you I have known for a short time. But regardless of how long I have known you for, it doesn't change the fact that you are all still apart of my family. The top eight have impacted my life greater than anyone ever could, and more than anyone ever could. And that's why they have write ups. But you know what, the ones blow here have proven to me that they are the best people I could ever meet. And just because you guys don't have write ups doesn't mean that I don't love you any less or that you are less important to me. Because all of you are important to me, in your own ways. <3 And just because someone isn't up here as soon as I meet them and feel comfortable around them, it doesn't mean that I don't care about you. So if we become close, please be patient, because if we become close enough, you will become part of my family! And if not, being friends is still pretty damn good in my books! I love all of my friends equally. I don't love some more than the others... Ohh and Ps.. There is NO specific order!!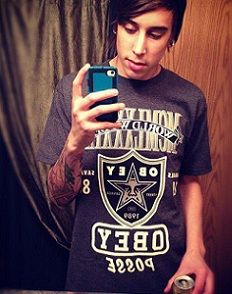 Alexis. Shoe. Dillon. Genesis.